Contract Engineering Services
If you have an idea, fully baked or not, our experienced engineering team can help refine the idea into something patentable, help implement the idea to make proofs-of-concepts and/or convert the idea into products for sale. Our staff can work both on a fixed price basis or hourly based on the customer's desire.

Printed Circuit Board Assembly
When ready to implement an electrical or electro-mechanical design, Smart Systems Technologies can deliver. Our experienced team can assemble circuit boards from single sided to 4 layers. We can assemble surface mount parts, through hole parts, press fit connectors, conformal coatings and any combination of the prior.

Software Development
Smart Systems Technologies has developed software when the Radio Shack TRS-80 computers were a thing to generating interactive 3D gaming enviroments using the Unteal Engine. Programming in languages like C, C++, Pascal, Unix scripts, VB.Net, Javascript, XAML and QML
Office Management Services
Specialize in small company office operations from invoicing to collections. Providing cost effective flexible human resources to address specific small company needs.

Our Mission
Our mission is to provide timely, competitive software solutions for our customers, combined with excellent customer service. Whether the need is a product, a service or information, we are committed to meeting our customer's requirements.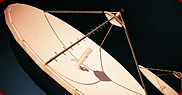 Our Environment
Environmental conservation is a priority. Our goals are: reducing the use of chemicals in processes, reusing paper and other materials where practical and recycling spent materials.