Feel free to use this form to send us your question or concern (or) send us an e-mail to info@smartsystemstech.com.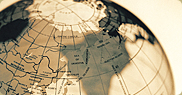 Smart Systems Technologies Incorporated
11650 Olio Road, Suite 1000-168
Fishers, IN 46037
+1 317 599 7511Telephone:
E-mail: info@smartsystemstech.com

Smart Systems Technologies Incorporated
Founded in 1998, Smart Systems Technologies services customers around the globe. Our unique mix of custom product development and flexible contract manufacturing makes us a strong partner. Dedicated customer service resources, experienced technical staff and a corporate vision centered on the customer, enable us to deliver on our promise to help make you successful. Contact us today to learn more about how our solutions can help you meet your objectives.